Dianne Mathias, MHS, LPC, RPT-S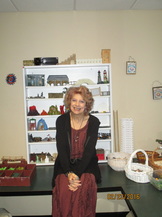 Dianne graduated from Lincoln University in 1987 and received a Masters in Human Services. In March, 2002, she earned the credential of Registered Play Therapist from the Association for Play Therapy; and in 2006 earned Play Therapist Supervisor status. She is a member of the Association for Play Therapy nationally, and the Pennsylvania chapter. She became a Licensed Professional Counselor in June, 2005.
Dianne ventured into private practice at Itsa Playful Journey on December 16, 2006. Dianne has counseled and witnessed the journey of healing utilizing innovative play therapy techniques with children, families, and adults. The use of play therapy reduces anxiety, defensiveness, and discomfort, and augments the therapeutic process as clients heal. Play therapy is not an exclusive intervention as Dianne utilizes a psychodynamic approach with the adult population.
THEORETICAL ORIENTATION: Dianne's practice is based on a prescriptive model of treatment. This simply means that she has extensive training in many different modalities of treatment, and tailors the treatment according to the needs and issues of the client. After getting to know the client and the family, the personalities, and the areas of need, she informs the client of the kinds of treatment modalities that would be most beneficial to the client/family, and a treatment plan is jointly formulated.
Dianne has experience working with adults that have Post Traumatic Stress Disorder, anxiety disorders, depression, and has treated adult children of alcoholics, as well as incest survivors. Over the years she has facilitated groups that have addressed women's issues.
Dianne has received extensive training in working with children who have been sexually abused. She has run groups for sexually abused children in conjunction with local agencies. She is an advocate for these children that serve as witnesses in criminal cases.
Through the use of play therapy, Dianne has treated children that have anxiety disorders, mood disorders, oppositional defiant disorder, adjustment disorders, post traumatic stress disorder, and attention deficit disorders. She has also treated issues of sexual abuse, traumatic events, separation/divorce, grief, foster care, and adoption. Dianne has testified in court many times to address issues of visitation in divorced/separation cases, and with foster care and adoptive situations.
Dianne has received training to treat children with attachment difficulties/issues. She has worked with many children and families to strengthen attachments to achieve adoption, family cohesion, and reconciliation. An integral aspect is to be a coach and provide parenting strategies for parents in working with this unique population.
As a trainer, Dianne provides many topics to professional agencies and groups. Her passion is to promote play therapy to other professionals working with children. She supervises professionals interested in being future play therapists.
As a volunteer working in the area of addictions, Dianne has presented adult play shops to conferences, workshops, and a variety of events. She utilizes rapport-building playful strategies, non-competitive team building, and relay games as a means to engage participants that include children, families, and adults. She develops the programs so that the audience is sure to have fun with the hope of extending the playful journey into their lives.
---
Tracy Drescher, MSW, LSW, RPT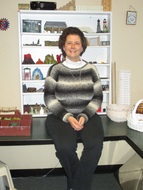 Tracy graduated from Temple University in 1997 and received a Master's Degree in Social Work. Later, in July 1998, she obtained her social work license. She obtained her credential as a Registered Play Therapist in March, 2009.
Tracy has over 20 years of experience working with children and families in the foster care and adoption arena. This exposure has given her the education and insight needed to help children who have post-traumatic stress disorder, anxiety disorders, mood disorders, adjustment disorders, oppositional defiant disorder, attention deficit disorder, and attachment difficulties/issues. In May 2008, Tracy joined Itsa Playful Journey and has received additional supervision and training to treat survivors of sexual abuse, as well as children who are trying to cope with divorcing parents and/or other traumatic life experiences. She feels that the use of play therapy is the best modality in treating issues like these, and has witnessed the positive effects that occur in children and families who engage in the process.
---
Jessica S. Brown, MS, LBS, NCC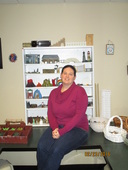 Jessica received her Master's Degree in Mental Health Counseling from Capella University in 2013. Jessica received her Bachelor's Degree in Psychology from Shippensburg University in 2003. She is working to pursue licensure as a professional counselor in Pennsylvania, as well as for credentials as a registered play therapist. Jessica passed the National Counselor Examination (NCE) in October, 2013, and has earned credentials as a National Certified Counselor (NCC) through the National Board of Certified Counselors (NBCC). In 2016, Jessica earned status as a Licensed Behavior Specialist in the state of PA.

Jessica's background is in child development and mental health, working with children and families for over ten years in Lancaster County. Previous experience has been with local mental health and foster care agencies, and a local early intervention program. Extensive experience includes working with children in foster care, children with Autism and behavioral/emotional disorders, and children with developmental delays, though therapy, behavior consulting, and parent education. Jessica has been working with Itsa Playful Journey since December, 2009. She served as a full-time intern with Itsa Playful Journey in early 2013. Since that time, she has been running groups and working with individuals, couples, and families at Itsa Playful Journey.

---
Ellen Zazulak, MS Marriage and Family Therapist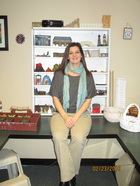 Ellen received her Master's Degree in Marriage and Family Therapy from Capella University in 2015. Ellen received her Bachelor's Degree in Child Development and Family Relations from Indiana University of Pennsylvania in 2003. Ellen is currently finishing her certificate in Addiction and Counseling and will begin to pursue her education in play therapy to obtain credentials as a registered play therapist. She is working on pursuing licensure as a marriage & family therapist in Pennsylvania.

Ellen's background is in child development in Lancaster and Dauphin counties. Most recent experience is working with Early Head Start as a home visitor working with families in their home. Ellen was an intern at Itsa Playful Journey for the past year. She continues to run therapy groups and work with clients, as well as their families, at Itsa Playful Journey.


---