Why Choose Play Therapy?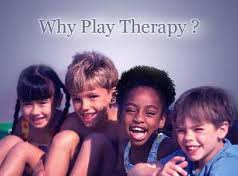 It reduces the stress of having to talk about problems.

It meets individuals at their developmental level of communication.

It facilitates free expression of children's feelings.

It helps individuals master developmental tasks, like toileting, separation issues, peer relationships, and social skills.

Allows children, adolescents, adults, and families to gain insight into problems in a non-confrontational form of therapy.

Alleviates painful problems that can be processed through a more creative and playful experience towards healing.


---
Issues Addressed in Play Therapy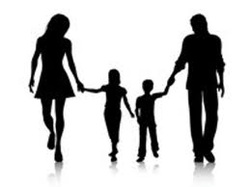 Social Skills Oppositional Behaviors
Aggression Trauma/ Abuse
Divorce/Separation Substance Abuse
Anxiety Disorders Foster Care/ Adoption Issues
Attachment Issues Adult Children of Alcoholics
---
Play Therapy Definitions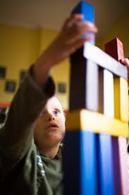 Direct Play Therapy: Clients participate in therapeutic activities to meet stated treatment goals.
Role of therapist: Chooses activities including behavioral therapy, games, art activities, and sand tray therapy from the cognitive-behavioral model to bring about desired behavioral change.
Family Play Therapy: Families engage in therapeutic play activities to facilitate resolution of conflict and movement towards family harmony, cohesion, and effective communication in a way that reduces anxiety between children and adults. Role of therapist: Guides families in therapeutic activities.
Client-Centered Play Therapy: Client engages in play using toys that are chosen for their therapeutic value. The client leads sessions, while the therapist monitors and participates in a therapeutic manner. Role of therapist: Tracks play themes and observes and reflects emotinoal states, allows children to communicate and deal with feelings that they are developmentally unable to express verbally, and identifies underlying issues to facilitate resolution of maladaptive behaviors.
Filial Play Therapy: Parents learn how to understand their children's issues and to strengthen family bonds through the use of structured family play sessions that they then implement in their own homes. Role of therapist: Trains, supervises, and supports parents as they learn to understand what children may be communicating through their play. Teaches parents to have play sessions in the home to strengthen the parent/child bond by emphasizing parental acceptance of the child's feelings.
---
Additional Play Therapy Resources
Please visit the United States Association for Play Therapy (APT) website for helpful resources on play therapy.
www.a4pt.org
Or, for a more direct link:
http://www.a4pt.org/ps.playtherapy.cfm?ID=1158
Also, please feel free to ask any therapist at Itsa Playful Journey for more resources and information.